by Steve Garrett | WeaponizedNews.Com | February 25, 2015
Geoengineering is going on right over our heads. Dane Wigington, former employee of Bechtel Power Corp and solar power pioneer, noticed something wrong years ago when his solar panels in Shasta County California were receiving considerably less of the sun's rays. Planes were spraying the whole sky leaving a haze of lines from horizon to horizon blocking the rays of the sun.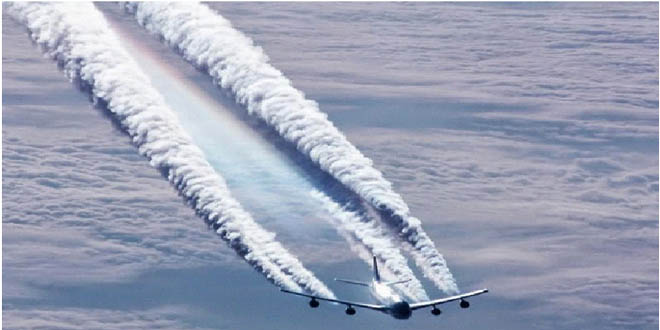 After testing the rain water, Dane found extremely high levels of aluminum, strontium, and barium. Aluminum amounts measured in the range of 3400-3500 ppb (parts per billion) hundreds of times above the normal range. So, we are drinking and breathing in these heavy metal particles in dangerous quantities.
Francis Mangels, former USDA biologist, also testifies to the high levels of aluminum in the soil due to geoengineering. There are numerous U.S. patents for the spraying of heavy metals into the skies. William Thomas, award winning investigative reporter and former geoengineering skeptic, in the late 1990's personally witnessed New York residents flood hospitals with respiratory illnesses after the aerosol spraying of tons of heavy metal particles in the skies. Many of them died. He says geoengineering is "a very dangerous program".
David Keith, geoengineer at the University of Calgary, said that these programs are "not a moral hazard" and more research needs to be done. He actually advocates more aerosol spraying! At a recent event in Fresno California Dane Wigington explained that the EPA does not care about the effects of geoengineering on the public and was told by five high level employees that, "we don't care about what is in the rain water." They only look for what they are required to look for.
If the EPA does not care about the effects of geoengineering on our bodies, the responsibility is left up to us. Plant derived colloidal minerals have proven to detoxify the body of heavy metal toxicity. In a research study, drinking the plant derived colloidal minerals for 6 months removed toxic amounts of aluminum, cadmium, and mercury. (See pictures below)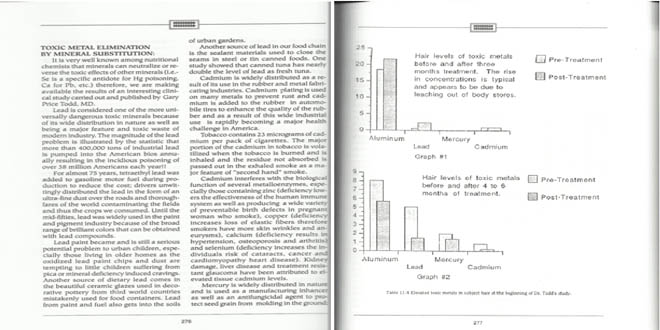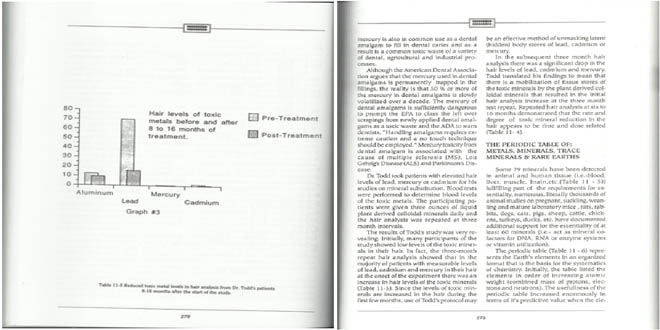 Source: (Dr. Joel Wallach & Dr. Ma Lan, Rare Earths Forbidden Cures, 1994, pgs 276-279)
The heavy metals moved out of the tissues where they had accumulated in toxic amounts and then left the body. The person was left with the proper amounts of the 60 trace plant derived colloidal minerals our body needs. A person needs 1 bottle of plant derived colloidal minerals per 100lbs of body weight per month (If you are 150-250lbs you would need 2 bottles per month). One ounce per day per 100 lbs of body weight (2 ounces if you are 150-250lbs). I suggest mixing these minerals with some juice or else it will be really bitter.
Click here to get the Plant Derived Colloidal Minerals
Click here to get all of your 90 nutrients
Bio: Steve Garrett is the author of the blog Nutrify Now! He has an Associate of Science degree in Biology (Magna Cum Laude) and received instruction in nutrition and medical terminology. He is a nutritionist that helps those around him. He is currently receiving ongoing instruction in nutrition therapy from Dr. Joel Wallach BS, DVM, ND and Dr. Peter Glidden, ND. He is passionate about helping others acheive health through nutrition rather than be physically and emotionally abused by pharmaceuticals and surgery.